If you have ever been frustrated or delayed by the unavailability of a key to the door or seen a plumber who is literally incapacitated because of just a simple tool missing out of his toolbox, then, you should know how powerful a tool is to every skill, activities, career or eve industry. Same with digital marketing tools . Digital marketing tools are basically the innovative tools designed to make the lives of every digital marketer easier and to make businesses scale largely.  
And yes, truth is, having these tools at your disposal can make all the difference in your business and in your digital marketing efforts if effectively used. 
From managing and analysing social media campaigns to the optimization of your website for search engines, knowing what tools to employ can help you streamline your processes, acquire the right data, and thereby boost your business growth. 
So, what are those digital marketing tools you need as a business owner to drive growth? And what do you need to know about each? Keep reading as I show you how effective these tools can be to your business.
Ready? Let's get started!
13 Best Digital Marketing Tools in 2023
Here are some relevant digital marketing tools you need for your business in 2023:
Ahrefs
If you're serious about SEO, Ahrefs is a must-have digital marketing tool.
So, what do you gain using Ahrefs for your business?
It provides you in-depth insights into backlinks, keyword rankings, and competitor analysis. 
Ahrefs helps you optimise your website's SEO, track your progress, and stay ahead of the competition in search engine rankings.
It was once listed as one of the most powerful tools after SEMRush. 
To make your business growth easier and optimise your effort using digital marketing, ensure to have Ahrefs as a handy tool.
Moz

Moz, another digital marketing tool that is rich in features. It is that tool for marketers to carry out keyword research, track keywords, perform a link analysis and site audits, and overall improve search engine ranking.
With its tools being:
Moz Pro: This is the suite part of the tool where you get comprehensive solutions for keyword research, on-page optimization, link building, site audits, and valuable insights to improve your SEO strategies.
Moz Local: This helps to focus on managing and optimising your local business listing across various online directories.
MozBar: A browser extension that helps provide instant SEO metrics and insights while browsing web pages, allowing you to view data like page authority, domain authority, and link metrics. 
Moz link explorer: Also known as Open Site Explorer which allows users to analyse backlinks to their own website and help them make informed decisions regarding link building strategies.
Mailchimp
Email marketing continues to be a powerful strategy for nurturing leads and driving conversions. 
And Mailchimp is a popular digital marketing tool to do that. 
It enables you to create and automate email campaigns, segment your audience, and analyse the performance of your email. 
It's user-friendly, rich in its features, and helps you build meaningful connections with your subscribers.
Canva
Visual content plays a significant role in digital marketing and that's where the digital marketing tool named Canva works its magic. 
Canva is a user-friendly graphic design tool that empowers you to create stunning visuals, such as social media graphics, blog post images, and infographics. 
It offers a vast library of templates, stock photos, and intuitive editing tools. 
All these makes it more one of the listed ready-to-use digital marketing tools for your business growth.
Google Ads
For businesses looking to reach their target audience through paid advertising, Google Ads is a go-to platform. 
It offers you that powerful suite of tools to create, manage, and optimise search and display ad campaigns. 
With Google Ads, you can drive targeted traffic to your website and maximise your return on investment (ROI). And all about running effective ads that drive results can be gotten from the 90% practical digital marketing course.
Google Analytics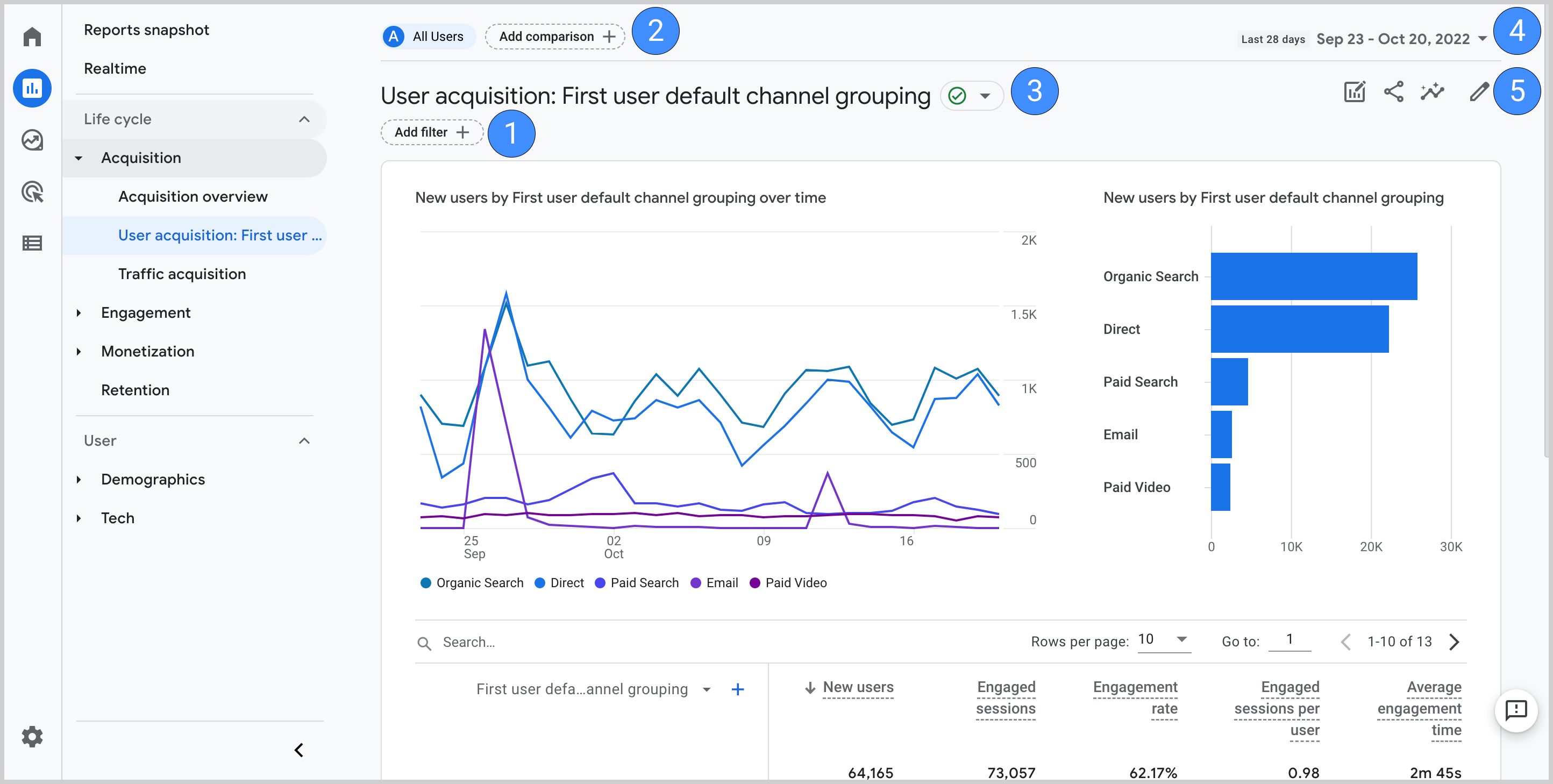 This digital marketing tool provides in-depth insights into your website's performance, user behaviours, and website traffic sources. 
With Google Analytics, you can easily optimise your marketing strategies and make data-driven decisions that could easily support the growth of your business. 
It helps you track your marketing efforts and understand your website's performance in detail as this is crucial for any digital marketing success. 
With it, you can get answers to important questions like: How many people are visiting my website? Where are they coming from? What are they doing on my website? 
These three questions are what you need to improve your website structure and content, optimise your marketing efforts, and boost conversion.
Buffer
Managing multiple social media accounts can be a challenging task, but Buffer simplifies it for you. 
Another alternative for Sprout social that you can employ for your business's social channels growth. 
It allows you to schedule and publish posts across various social media platforms, analyse how your posts are performing, and engage with your audience effectively. 
Need to save time? Then, Buffer is your best digital marketing tool to achieve that with your socials while maintaining a consistent social media presence.
Buzzsumo

Creating engaging content is crucial, and Buzzsumo helps you identify what works best for that. 
It allows you to find the most shared content, identify influencers, and gain insights into trending topics. 
Buzzsumo helps you as a business owner to create content that resonates with your audience and generates social engagement. 
It is a best digital marketing tool that comes handy for you as a business owner.
Whatagraph
It is a reporting and an analytics tool that can help your business visualise and communicate its marketing data in a visually appealing and simple to understand way.
It helps you save time and effort while you easily invest your energy into other essentials of your business.
With detailed reporting tailored to your specific needs, a data integration with other popular sources like Google Ads, Facebook Ads, LinkedIn Ads, and Google Analytics, and a client-friendly report that can be easily customised with brand elements, logos, and colour schemes. All makes Whatagraph a desired multifunctional digital marketing tool for your business. 
You can be guaranteed that a lot of time is being saved for increased productivity and for you to channel your energy rightly into some other priorities regarding your business.
SEMrush
If you want to conquer the world of search engine optimization (SEO) as a business owner or a digital marketer, then, SEMrush is that all-rounded go-to digital marketing tool for you. It helps to know how well your website is performing in search engine rankings.
SEMrush is that power-house digital marketing tool that helps you uncover valuable link-building opportunities. It allows you explore your existing backlinks, analyse your quality, and identify potential link-building prospects.
With SEMrush, you can easily conduct keyword research, track rankings, and perform competitors analysis for your business, and also audit your website's SEO health. 
Not only that, you get access to on-page SEO and analysis of your content's readability for optimization.
Say yes to that easy route of staying ahead of your competitors using SEMRUSH and you will be glad you did.
Google Search Console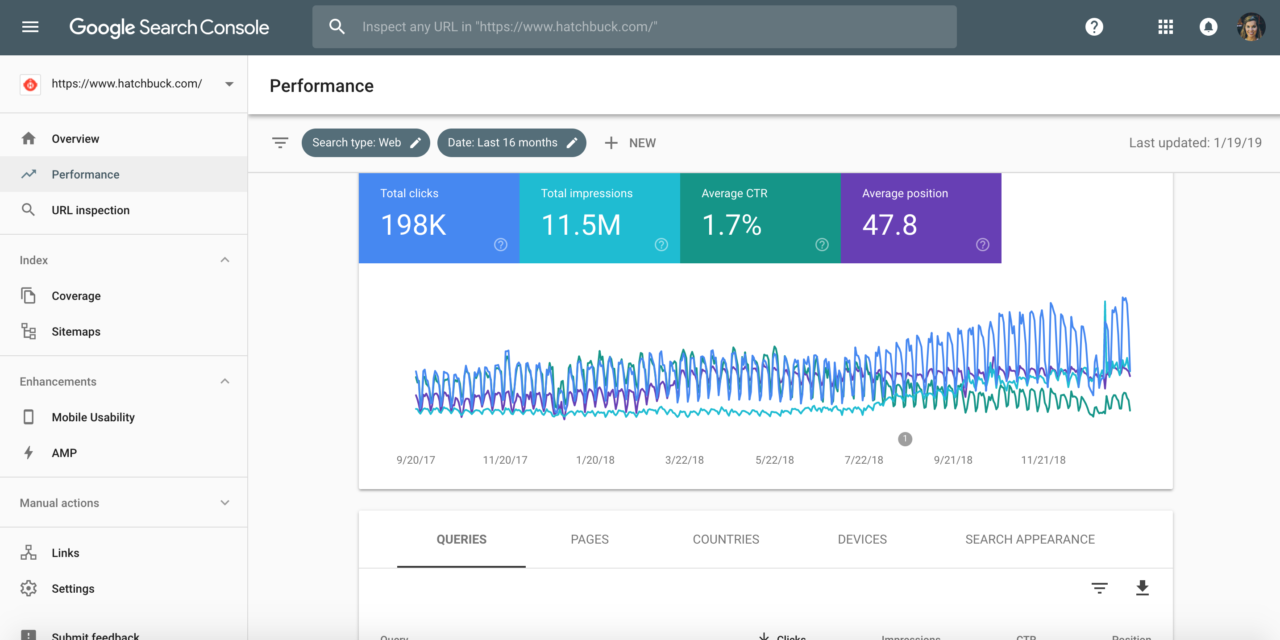 Google Search Console is another top tool for effective digital marketing strategy for your business. 
It shows you how Google is crawling and indexing your website. It gives you insights into the number of indexed pages or issues preventing certain pages from being indexed. 
This helps inform you on what indexing problem to fix to have your content rank on Google's search index. 
You could also access reports on your mobile usability about issues that may impact the mobile experience of your site.
You can also easily know if there are any security issues such as malware that may be affecting your business website.
Hootsuite
Your social media management can be easy peasy. All you need is a tool that makes it easier for you and allows you to focus on other things that matter. Hootsuite does that well.
Hootsuite is a digital marketing tool tailored to simplify social media management. It allows you to manage, schedule, and monitor your social media activities from one centralised dashboard. 
With Hootsuite, you can easily schedule posts, monitor brand mentions, analyse your campaign performance, and engage with your audience. 
Moosend
Moosend is a comprehensive best digital marketing tool that offers a range of features and functionalities. It helps businesses automate and optimise their email marketing campaigns. 
With Moosend, whatever your category of business, you can easily streamline your marketing efforts to drive significant results. 
One of the standout features for Moosend is its amazing email marketing features that allows support robust analytics. 
It also allows you to integrate seamlessly with popular third-party tools and platforms, including e-commerce platforms, content management systems, CRM systems, and more.
You can also get powerful analytics and reporting features.
These features give you valuable insights into the performance of your campaigns TO continually improve your marketing efforts.
Google Keyword Planner

When it comes to driving traffic to your business website, keyword research is a fundamental component. 
Google Keyword Planner offers that right.
It is one of those best digital marketing tools every business that wants to thrive must have.
Although there are other tools for this such as Keyword Surfer, SEMRush, etc.
Google Keyword Planner is that free tool provided by Google Ads that allows you to find relevant keywords for your content.
An essential tool for every digital marketer and business owners that want to optimise their website and do better with traffic.
Conclusion
As technology advances, the world of digital marketing will continuously evolve.
However, with the continuous invention of digital marketing tools, marketers can now wave byes to frustrations from many uncertainties. The provision of these digital marketing tools has made it easier to put in your efforts as a digital marketer.