For students interested in studying business in college, scholarships for business majors are a boon. They can significantly reduce the cost of your student's education. Plus, since they're focused on specific majors, there may be less competition if your student focuses on business scholarships.

If you want to find out more about college scholarships for business majors or other awards that can reduce the cost of college or university for your student, join our free webinar! You'll learn about every aspect of the scholarship process, including how to search for scholarship opportunities, organize and complete applications, write winning essays, and more. Head over to https://thescholarshipsystem.com/freewebinar to find out when the next training session is available.
To make the whole business scholarship search process simpler, we've gathered a list of 27 business degree scholarships. Additionally, the information is divided into sections, allowing students to focus on the right scholarship for business majors based on the exact degree they're pursuing.
What Can You Do with a Business Degree?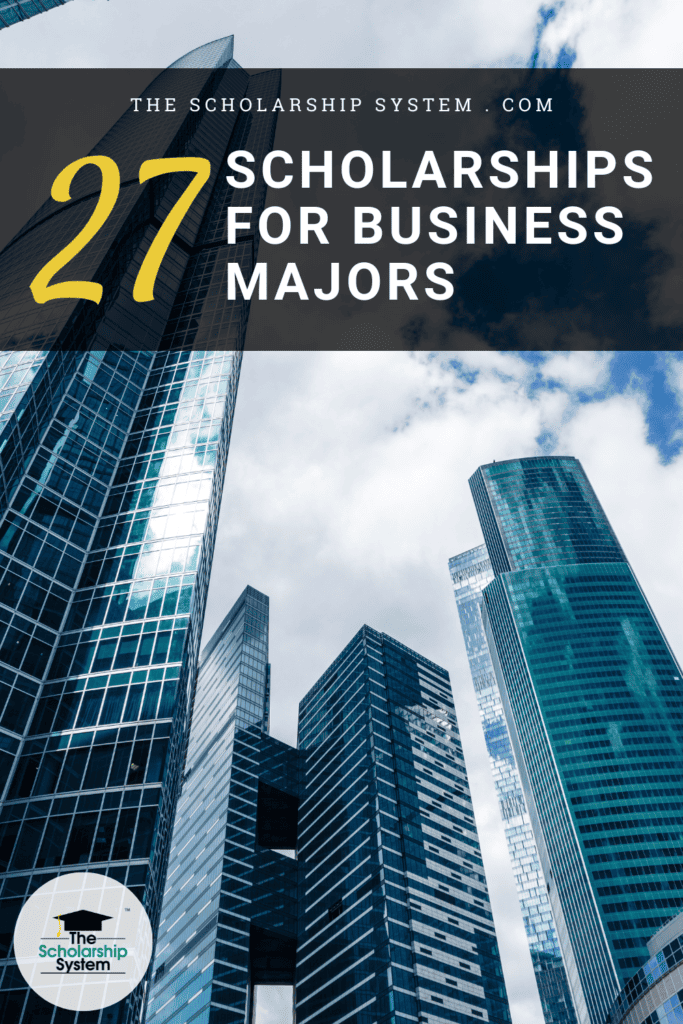 When a student majors in a business-related field, they get a deeper understanding of the nuances of how companies operate. Typically, there is coursework that addresses a variety of functional areas, including management, finances, marketing, human resources, and more. While these subjects are also majors in many cases, business degrees are designed to introduce them all since they're relevant to operating a company.
As a result, students have a lot of paths before them if they decide to earn a business degree. While the exact career options that are easiest to pursue may vary depending on their specific major, most students can go after administrative and corporate management-oriented roles with relative ease. Additionally, they can explore options in accounting, finance, human resources, auditing, distribution, insurance, production, supply chain management, logistics, and public relations.
A business degree can also open doors in the public sector. Government agencies have similar operational needs to corporations in many cases, so majoring in a business program can qualify students for careers in government, including at the federal, state, and local levels.
Plus, a business degree could make entrepreneurship easier to pursue. Students learn about how companies operate on many different levels, and that knowledge could make forming their own business far less intimidating or may reduce their odds of making certain mistakes. As a result, a business degree is a potentially solid choice for any college student looking to strike out and create a company all of their own.
Ultimately, a business degree is highly versatile. As a result, students can figure out which doors are open and then choose a career path that aligns with their needs, preferences, and specific areas of interest.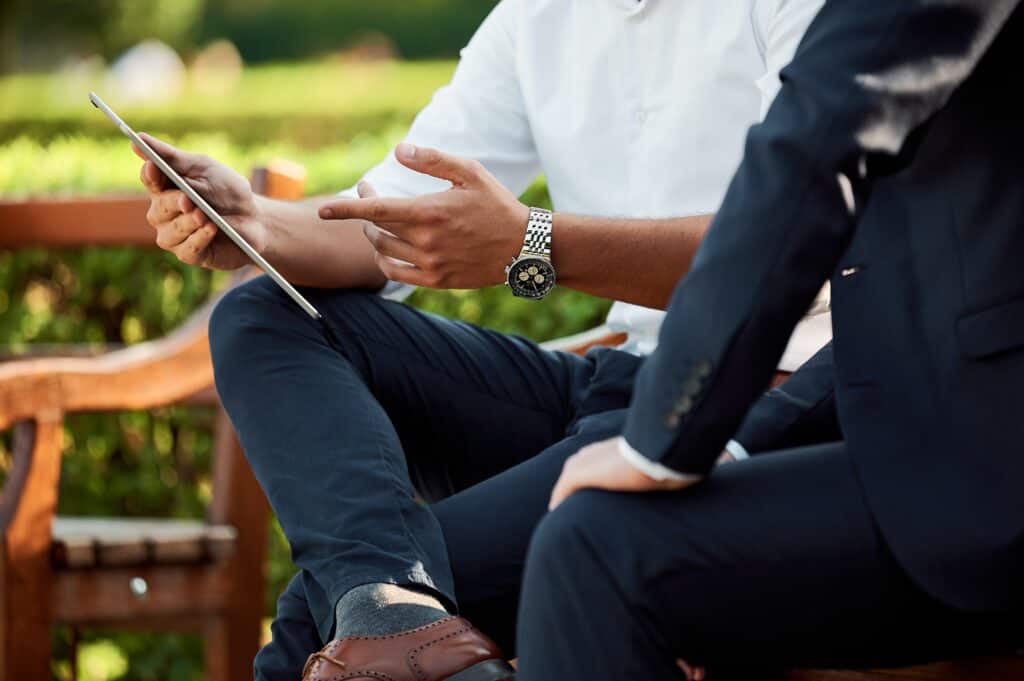 Business Major Scholarships
Some scholarships for business students don't specify the type of business degree a student needs to pursue. Instead, students who are earning practically any kind of business degree may qualify. As a result, these are excellent places to start for students who know they want to focus on a business major but aren't sure about their exact direction, as well as financial aid for those who already have a clear target in the field.
As with all scholarships, the exact requirements can vary. Some may require students to demonstrate financial need, achieve specific targets regarding merit, or live or attend school in a particular area, for example. Students need to review the eligibility requirements carefully to ensure they qualify before applying, ensuring they concentrate their efforts on the right awards.
Here is a list of scholarships for business majors that can work for a variety of business-related degrees:
Scholarships for Business Administration
Scholarships for business administration majors focus on a specific subset within the broader business category. As a result, students need to pursue a degree in that field in order to qualify. Additionally, students may encounter a variety of other requirements, so they need to review the rules carefully.
Here's a list of business administration scholarships: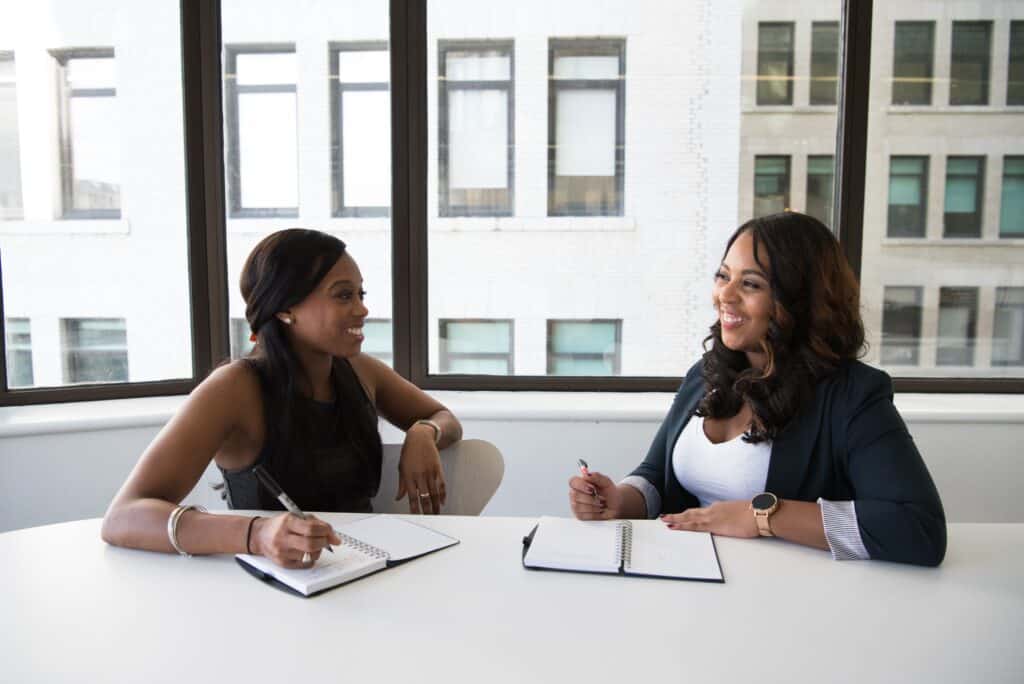 Business Management Scholarships
As with business administration scholarships, business management scholarships also target a particular educational niche. Since that's the case, students must have a qualifying major, which is potentially limited to just business management. They'll also need to meet any other eligibility requirements to qualify.
Here is a list of scholarships for business management:
Business Scholarships for High School Seniors
With business scholarships for high school seniors, applicants may be eligible even if they haven't finished their senior year in high school or formally begun taking college courses. As a result, these scholarship programs can work well for prospective college students or incoming freshmen, depending on the exact eligibility requirements.
Here is a list of business student scholarships for graduating high school seniors: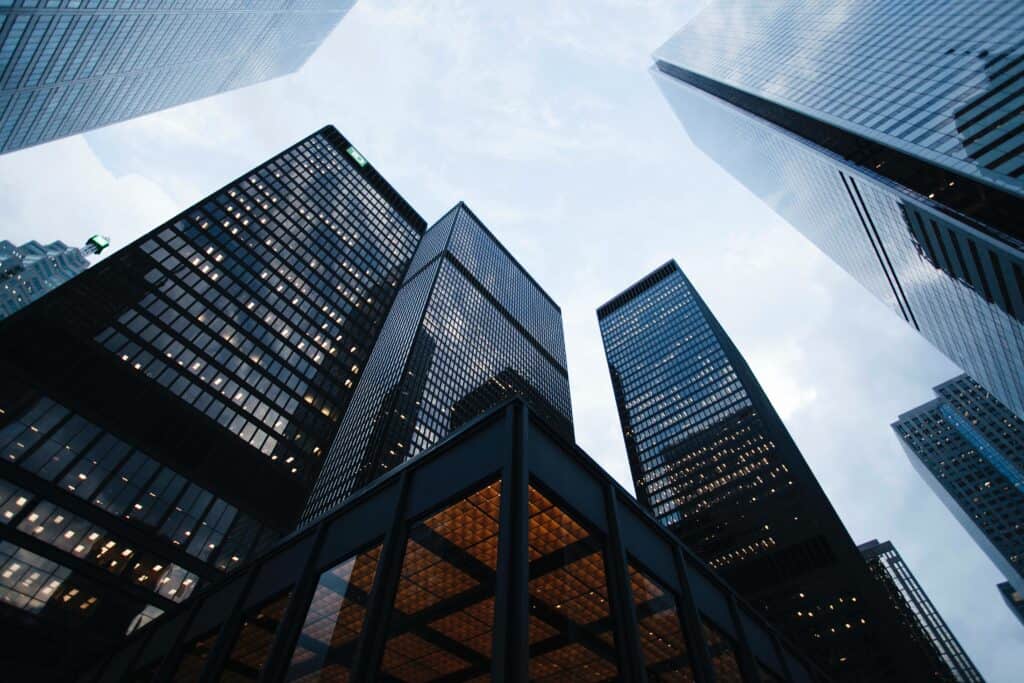 Scholarships for Women in Business
Many business scholarships have demographic requirements, and that's the case for scholarships for women in business. Only female undergraduate students are eligible for the awards, making these a boon for women and girls interested in launching a career in the field.
However, many of these scholarships do have additional requirements. Still, for eligible applicants, these opportunities are especially worth targeting, as they commonly have less competition than some alternatives.
Here is a list of scholarships for all female students with business majors:
Scholarships for Small Business Owners
Scholarships for small business owners usually say applicants must involve some form of entrepreneurship angle. That can include operating an existing business or having a clear, demonstrated interest in launching their own company.
In either case, additional eligibility requirements are common. As a result, students should review all of the rules carefully to see if they qualify.
Here is a list of college scholarships and financial assistance for small business owners: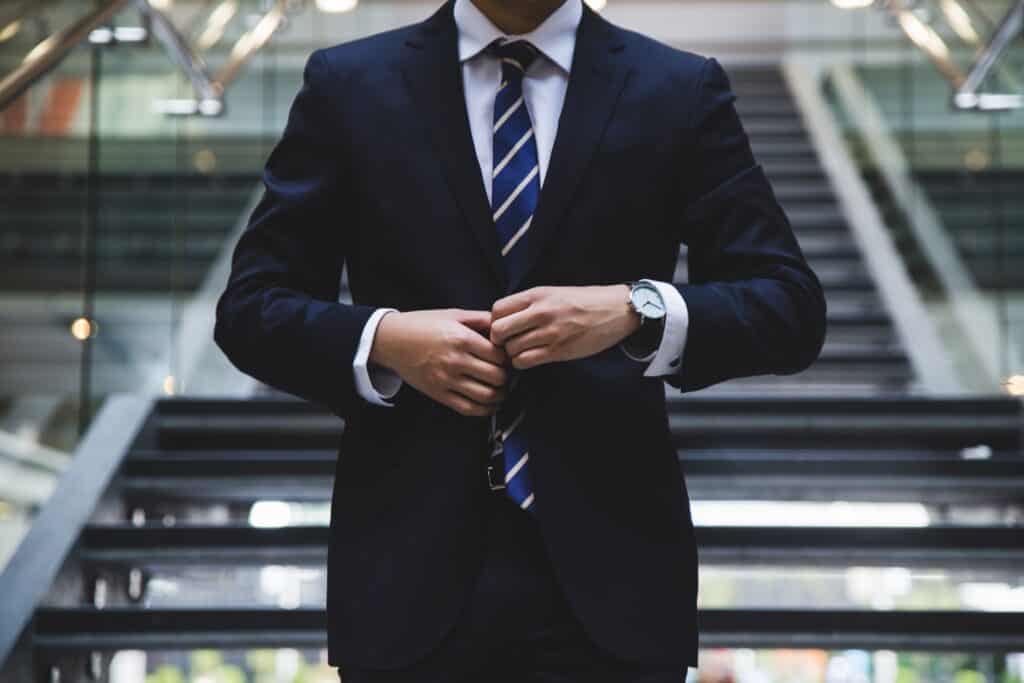 Business Scholarships for Minorities
Business scholarships for minorities have demographic requirements that limit which students are eligible. As a result, most minority students who do qualify face less competition, which often works out to their benefit. However, there are often requirements beyond being one of the minorities targeted by the selection committee, so students need to check all of the rules to determine if they're eligible.
Here is a list of scholarships for minorities in business:
Business Scholarships for Graduate Students
Many students pursuing careers in business find that advanced degrees give their careers a real boost. Fortunately, there are plenty of scholarships for outstanding students with a Master's in business administration or similar major.
Usually, the primary requirement is pursuing an advanced degree in business. However, other rules are commonly in place that outline who's eligible for the award. Since that's the case, students need to check all of the rules before applying.
Here is a list of scholarships for graduate students in business:
If you and your student want to learn more about finding college scholarships, sign up for our free college scholarship webinar! Take a quick trip over to http://thescholarshipsystem.com/freewebinar to reserve a spot today.
The post 27 Scholarships for Business Majors appeared first on The Scholarship System.